News archive
BF Division News Update -- Posted by Lord_Barra on Sunday, December 30 2007
We are still 3 days out from the ladder unlock so for the past 2 weeks it has been quiet as far as GA ladder activities are concerned but those of us that didn't go away for the holidays still found things to do around here:

The *AUS* BF division annual awards were presented for 2007, winners this year were as follows:

Player of the year: Mozz
Most Valuable Player: Heffolump
Most Valuable Player Runner Up: Baron-Winds
Rising Star: Jaydageezer
IronMan: (IronChef)Spook

A further 2 races, or maybe 3, were held for the in house ladder we run on the BattleRacer mod for BF2.
The leader board 4 races into the first season looks like this:

Woobee 380
Heffo 350
System 280
Rick 280
Jay 230
Ghost 210
BloodRaven 160
Extractor 110
Spook 110
Camo 100
Barra 80
Base 50
Micky 40
Temple 40
Fat 20
D3LL 10

The ladder locked for XMas with the 16v16 team in 12th spot, well within striking distance of the top 8 places with 2 weeks to go before the ladder locks for the finals for season 4. We will be working hard to secure a finals place, we have a team that can take us to the Grand final as we did in season 2, however we need a little good luck to secure the challenges when and where we need them. Fingers Crossed.

The 10v10 team is in a more comfortable 4th spot on the ladder. When the season goes live again in 3 days they will have, i think, 4 weeks to hold a top 8 placing to guarantee a finals position. These boys are are top ladder team and have defeated many top teams on their march to the top, and are certainly a force to be reckoned with, I have no doubt they will wave the *AUS* banner high for all to see in the coming weeks.

Next news update will likely been in a little over a week, after both teams have played the first of their last games of this season prior to finals. Wish us luck.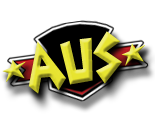 *AUS* vs JM -- Posted by Lord_Barra on Monday, December 17 2007
Last night *AUS* HwT, our 16v16 team, challenged up for our last game before the Christmas ladder lock. This was our fist game against Junglist Massive and it went down on the Gulf of Oman, a map where no mistake goes unpunished and only the lucky survive.

Seemingly doing nothing else but challenge, *AUS* started first as USMC, the flyboys hurling themselves from the carrier into the skies above the arid landscape where our armour crews and infantry battled the heat and the Russian made guns and armour in the hands of JM as MEC. We did a trade initially, our River Fort flag fell to JM as we took their hotel. It had 2 pools and a stinger so we decided it was a fair trade for river fort flag which, despite the ocean views and its own jetty and boat, was in a state of disrepair. *AUS* squad leaders never being satisfied however, pushed back for River Fort and issued an eviction notice to the JM boys who had secured it.
The jetboys and chopper were making sure nobody left the airfield without an epic story of survival to tell, and because of this, and with JM holding the Construction site flag that offered no assets to combat our armour rolling in there, JM were then left without a flag but the uncap with around 60 or so tickets left on the clock.
Round one ended for JM soon after due to the massive ticket bleed.

5 mins break.

Round 2 as MEC *AUS* rolled out especially nervous, we have seen so many times just how badly a MEC round can go on this map and so were determined to secure some flags quickly and our grunts were able to do this, taking a fortification on the ocean side of the map. I cant remember which one. The flyboys managed to win their initial fights I believe so from then on had the advantage. It is that first dogfight that often dictates the round winner on this map, and this proved true for *AUS* as MEC. It wasnt long before all flags fell to *AUS*, JM flyboys were unable to get into the air long enough to support their troops and so were eventually driven back to the carrier. It was all over by now for JM but they hadnt given up! Somehow they greyed, then capped! the construction flag in last ditch effort for some Oman real-estate before the round ended. Nobody in *AUS* knows how they did it, but somehow they got through the blockade unnoticed and hit our least defended flag.
And so thats how it ended. *AUS* had the beach front flags and the hotel with only 1 working pool, but JM had secured the new residential district and the new sky scraper that was being built within walking distance to the shops and a short drive to the airport and with river and ocean views. Location Location Location.. as they say.

GG JM
Good sports and well played!
Just a little unlucky on this map where Murphys Laws are the holey scriptures and everyones a believer!
We hope this loss doesnt cost you a any chance at a finals placing.
See you next time.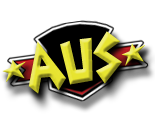 News update -- Posted by Lord_Barra on Sunday, December 9 2007
Yeah so anyway I noticed the news site is a bit out of date, here is an update.

Heavy Weapons Team - HWT 16v16
After the EVO game we challenged Team AvA for a shootout on Daqing Oilfields, however after the acceptance of this challenge the GA game opps cancelled the challenge. Apparently one of our new trialees who we had played in the EVO game was banned from GA and so that game was marked forfeit and we were punished with 2 days in 'vulnerable' status during which time we received no challenges.

We played the AvA game anyway - in the form of a scrim and AvA won convincingly. Despite some good squad work late in the 2nd round we just weren't able to get it together.. a bit more practice may have beneficial.

After the 2 days in vulnerable we challenged AvA again, this time for a fight on Fushee pass. Lag was an issue, effecting both teams but AvA won this game also, doing much better with the disadvantaged side of China than we were able to do do and so the game in the 2nd round quickly slipped out of our grasp.

Challenged by the DC clan but warned that DC would probably be unable to field a team on the night the 16 team sits back and to see what will happen before the ladder locks for the Christmas break.

Light Infantry division - LiD 10v10
Unlike the 16 team, LiD has been much more active since their last news item on this page. After the defeat of ADP LiD took the KOD team down by a massive 281 points and followed that up with one of the most exciting games played under the Battlefield Division's AUS flag against the EvilFun flag for 5th spot on the 10v10 flag. Capped out early in the first and devistated in the halftime break, AUS:LiD, with nothing left to lose, surged back and caped out this top ladder team even quicker, resulting in a win 119 to 135. The shoutcast for this game is available on the Gamestah website and is worth a listen!

Hitting up yet again, LiD loads into Omain Derailed to play rapidFire, an undisputed top 4 team in the ladder. After a hard fight AUS went down by 26 tickets which we are extremely happy with considering the quality of the opposition.

Then finally, lastnight, LiD sitting in 4th spot now (team unity ragequit from the ladder and bumped us up 1 spot) defended their position in a bit of a grudge fight against a clan formed by an ex AUS member – Aussie Underdogs went down by 195 on Oman with 2 consecutive capouts but a dispute was issued for unknown reasons and that is being sorted out now by the admins.

Clan
The website for all the AUS division went down with technical dificulties, for days there spotted over a number of weeks AUS had no forums. While that aspect is fixed, the news and results pages have suffered a hit and are still being fixed – hence the long time between news updates and 0 fresh results on the results page.

The ladder will lock soon for christmas after which the 2142 season will start again under the leadesrhip of SystemLord following Indo stepping down from the position just recently. HwT will be 2 weeks out from finals ladder lock for finals after the 2 week break, LiD will have 4 weeks to hold their position for a finals placing before that ladder locks too for finals.

Stay tuned.